Welcome to VAN HIRE EDINBURGH CITY CENTRE
Information
** the location office is on the north side of Haymarket Terrace, access between the China Inn & Margiotta.
** unfortunately we are unable to provide parking for clients' own vehicles on site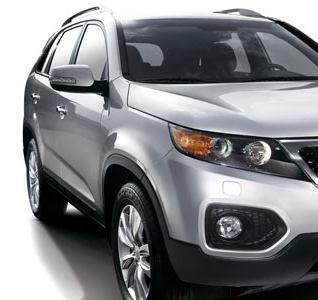 Van Hire Edinburgh
Edinburgh offers a plethora of activity choices, and can be experienced with a plan, and your van hire from Thrifty Car Rental. Museums, castles, parks, and sports may all be a part of your journey through Edinburgh, as it offers something for all ages.
Van hire from Thrifty Car Rental is an excellent choice for touring the area, and there is always something new to see for residents and visitors alike. Edinburgh is also undergoing a major transformation in the roadway systems, making it even easier to enjoy it by van hire from Thrifty Car Rental. First, the new motorway link has recently opened that connects traffic between the M9 Spur and the Fourth Road Bridge. Next, controlled parking zones have been put into place in Dalry, Fountainbridge, Stockbridge and Comely Bank, as part of an expansion to be completed late this year. The new tramway system is currently being built, further encouraging guests to enjoy Edinburgh by van hire from Thrifty Car Rental to maximize your experience.
While on your trip, you will want to take advantage of at least one of Edinburgh's museums and galleries. The collections change on a regular basis, so there is always something new to see, and there is no admission fee for many of these venues. Your van hire from Thrifty Car Rental can easily transport you between these attractions, and the many parks, playgrounds and gardens in the area. One interesting place to note is the 'allotments' that you will find in 21 of Edinburgh's gardens. These plots date back to the mid-19th century when land was segmented for peope to grow their own fruits and vegetables after many became ill and died from what is believed poor nurishment. Today, they are gaining popularity again as consumers become concerned about their health.
If sport and fitness is more your interest, then hop in your van hire from Thrifty Car Rental and head to one of Edinburgh's more than 25 venues featuring tennis, golf, swimming, and sailing, just to name a few.
Whether you are searching for relaxation, sport, or the arts, Edinburgh is an excellent destination to enjoy them all.
Car Hire
EDINBURGH CITY CENTRE
42 HAYMARKET TERRACE
EDINBURGH
MID LOTHIAN
EH12 5LA
Tel: 0131 337 1319
Fax: 0131 346 7562
Email: Send email