Welcome to CAR HIRE NORTHAMPTON
Information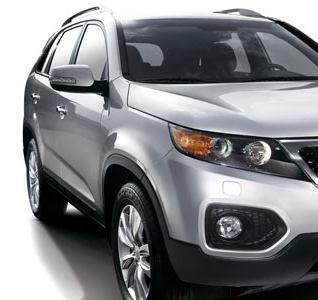 Car Hire Northampton
Northampton is a large market town, and it is here that you will be able to pick up your car hire with Thrifty Car Rental. Originally Northampton was known for being the centre of shoemaking and leather related industries. Today this is not really what makes up Northampton, the places in which you can visit now are Abington Park, the Racecourse, or the Billing Aquadrome. Northampton is much more of a modern town and is ready for you find out what it is all about in your Thrifty car hire.
All it takes to get to Abington Park is a map and your Thrifty car hire. At this park you will be able to enjoy the Green Festival and the Kite festival as well as a few others. If you are looking for more of a quiet time you can always check out the ponds. You may also want to see the museum, or the aviary and even take a nice refreshing break in their tearoom. With so much to do at Abington Park you could spend a whole day here, but with you car hire you can simply jump in and choose a new destination .
You may want to visit the Racecourse. At the Racecourse you will be able to see the annual Balloon Festival (check for dates). The Racecourse received its name for its previous life as a horse track, but in 1904 after a few accidents the track closed their doors.
The Billing Aquadrome is another site that may make their destination. Located on the outskirts of the town of Northampton, you will be able to find the Billing Aquadrome. The Aquadrome houses such fun activities such as a marina and a funfair. After a fun day playing you can always have a quick bite to eat at the restaurant located nearby. Thrifty Car Rental will be there to meet all your needs with your car hire.
Car Hire
NORTHAMPTON
Jared House
Deer Park Road
Moulton Park Industrial Estate
Northampton
NN3 6RX
Tel: 01604 455 555
Fax: 01604 452 595
Email: Send email
Opening Hours
Monday
08:30 - 17:30
Tuesday
08:30 - 17:30
Wednesday
08:30 - 17:30
Thursday
08:30 - 17:30
Friday
08:30 - 17:30
Saturday
08:30 - 12:30
Sunday
Closed