Welcome to CAR HIRE INVERNESS
Information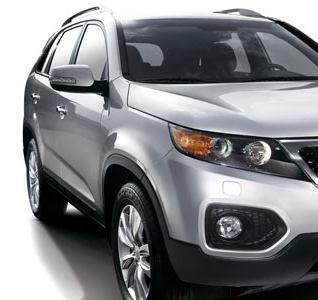 Car Hire Inverness
Inverness is city situated right in the heart of the Scottish Highlands and is perfect for using car hire rentals from Thrifty. Inverness is widely known for being 'the Gateway to the Highlands' by the locals and Inverness is a commercial and industrial mecca. It has been touted as one of the rapidly growing cities in Europe.
You should visit Inverness Castle that was built back in 1847 to replace the castle built by the Jacobites back in Medieval times. It is the home to the Sheriff Court.
The Inverness Museum and Art Gallery is another popular attraction that will take your breath away. The museum has a massive collection of Pictish stones and historic weapons as well as wildlife artifacts.
When you take your Thrifty car hire for a drive be sure to see the Old High Church which is the oldest church in Inverness and you can tour the church each Friday at 11:30am from June to August.
Inverness is also home to several golf courses so make sure you bring your clubs with you and select a vehicle with lots of trunk space as you don't want to miss any of the golfing opportunities that you have at Inverness.
If you are looking to buy items then we strongly suggest you visit the Eastgate Centre shopping mall which has everything from small trinkets to large big ticket items such as luxurious jackets and shoes.
Car Hire
INVERNESS
33 Harbour Road
Inverness
IV1 1UA
Tel: 01463 224 466
Fax: 01463 709 586
Email: Send email
Local pick up/delivery and collection service available on request
Opening Hours
Monday
08:30 - 17:30
Tuesday
08:30 - 17:30
Wednesday
08:30 - 17:30
Thursday
08:30 - 17:30
Friday
08:30 - 17:30
Saturday
08:30 - 12:30
Sunday
Closed