Welcome to CAR HIRE HUDDERSFIELD
Information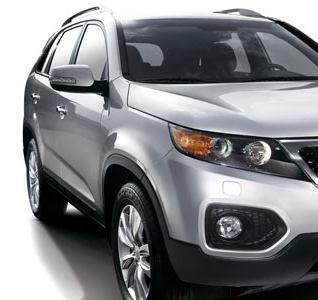 Car Hire Huddersfield
Huddersfield is situated in the county of West Yorkshire in the country of England. Car hire from Thrifty is ready to take you where you need to go in Huddersfield including the beautiful Holme and Colne valleys surrounding Huddersfield.
It was back in the 1920's that Hudderstown F.C. was the first football club to win the English League Championship three times in a row. Huddersfield is also home to the University of Huddersfield which is the largest employer in Huddersfield.
Huddersfield was widely known as a textile town but is reshaping its image into a popular tourist destination for people traveling from Europe and North America.
When driving around in your comfortable car hire from Thrifty you should visit Castle Hill and view the beautiful Victorian folly tower which is easily reachable by car. The Victoria Jubilee Tower is open on weekends during the summer and the public may visit.
Another great place to visit is the Marsden Moor Estate which is a superb area of more then 2400 hectares of common unenclosed moorland which surrounds the quaint village of Marsden with beautiful valleys, crags, peaks, and reservoirs.
One other place you may want to check out using your car hire is the Marsden Standedge Tunnel End which has all kinds of spectacular moorland scenery and historic archaeology from the industrial revolution. The other great benefit of Marsden is that it is free and open every day.
If you are looking to go shopping then you will definitely need to stop at the Kingsgate Shopping Centre and visit the shops located here and the great thing about Kingsgate is that it is open 7 days a week. Huddersfield Open Market is another great place to shop with goods imported from all over the world including France where most of the goods come from. If you need something to eat then Gringo's is the place to go, or if you are into Thai eateries then Thai Charleda is probably your ideal place to eat.
Car Hire
HUDDERSFIELD
Stadium Way
Huddersfield
Yorkshire
HD1 6NA
Tel: 01484 453482
Fax: 01484 453684
Email: Send email
Opening Hours
Monday
08:30 - 17:30
Tuesday
08:30 - 17:30
Wednesday
08:30 - 17:30
Thursday
08:30 - 17:30
Friday
08:30 - 17:30
Saturday
08:30 - 12:30
Sunday
Closed