Welcome to CAR HIRE DUDLEY
Information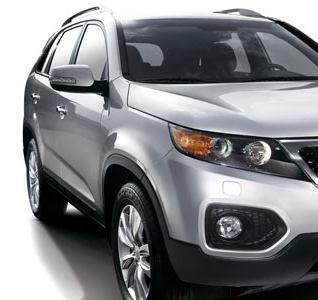 Car Hire Dudley
With a rich history dating back to medieval times, Dudley has been the centre of the region for centuries. The Dudley Castle became the centre as the town grew and by the 18th century had rapidly grown into an industrialized area. The remains of the Castle are one of Dudley's most famous sights and you can explore its beauty in a car hire from Thrifty.
Dudley Zoological Gardens are located on the grounds of the Castle and offer something for everyone. The Zoo is known for extensive animal exhibits as well as art deco designed buildings. From the zoo, you'll want to visit the Wren's Nest National Nature Reserve. The Reserve is world famous for its Silurian coral reef fossils with over 700 varieties. There are several underground caverns that support a large population of bats. In 2004 Wren's Nest was declared a Scheduled Ancient Monument.
In your car hire from Thrifty you are only minutes from Himley Hall and Park. Himley Hall was once the home to the Earls of Dudley and today is a contemporary art and craft centre. The Hall is open to the public and provides a glamorous setting for weddings, conferences and a variety of events throughout the year. There are lush gardens wonder and a Great Pool to fish in.
Nearby in Stourbridge you will find the heart of the glass making industry.
The Red House Glass Cone was built in the 18th century and was a working facility in glass making until 1936. The Cone tower reaches 100 feet and is one of only four left in the UK. There is a museum on sight which allows you to experience 200 years of glass making history at the Cone.
Dudley's unique history offers something for everyone and Thrifty has quality car hire services to make your travel both easy and comfortable.
Car Hire
DUDLEY
Pedmore Road
Dudley
DY2 ORH
Tel: 01384 484462
Fax: 01384 573376
Email: thrifty.dudley@thrifty.co.uk
Opening Hours
Monday
08:30 - 17:30
Tuesday
08:30 - 17:30
Wednesday
08:30 - 17:30
Thursday
08:30 - 17:30
Friday
08:30 - 17:30
Saturday
08:30 - 12:30
Sunday
Closed