Welcome to CAR HIRE GLASGOW CITY
Information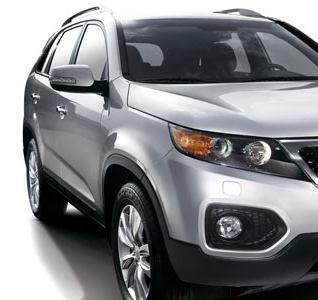 Car Hire Glasgow
Thrifty Car Rental at Glasgow is one of our top car hire locations. Situated in Glasgow, and very easy to get to. Car Hire is easy, just use the booking engine above and make a car hire reservation. Our prices are very competitive with our friendly Thrifty Car Rental service.
Britain's third most popular city for visitors, and European City of Culture in 1990, Glasgow is very much a Scottish city in character. It's history dates back to the 6th century and it has an important industrial legacy. It is also an ideal launching point for the spectacular Scottish highlands.
It is the distinctive atmosphere that 'makes' Glasgow, best experienced by strolling around this Clydeside city. There are several notable attractions; Glasgow Cathedral is a shining example of pre-Reformation Gothic architecture, George Square is home to statues of famous people who have been associated with the city, the Museum of Piping is uniquely Scottish. St Andrew's square is a well-equipped, recently restored entertainment precinct. The idiosyncratic Burrell Collection is one of the finest privately amassed collections in Europe.
Tenement House is a quirky, fascinating, insight into middle-class city life in the late 19th/early 20th century. Kelvingrove Art Gallery and Museum, in a grand Victorian cathedral, is a cultural experience not to be missed.
Glasgow is also famous for international cuisine, and a good old 'dram' of whisky!
Car Hire
GLASGOW CITY
85 Lancefield Street
Glasgow
G3 8HZ
Tel: 0141 248 3868
Fax: 0141 248 3786
Email: thrifty.glasgow@thrifty.co.uk
Pick up / Drop off service available on request
Opening Hours
Monday
08:30 - 17:30
Tuesday
08:30 - 17:30
Wednesday
08:30 - 17:30
Thursday
08:30 - 17:30
Friday
08:30 - 17:30
Saturday
08:30 - 12:30
Sunday
Closed