Welcome to CAR HIRE KINGS LYNN
Information
Minimum age for rental is 21. For rentals of premium and 4X4 vehicles the minimum age is 30. For drivers aged between 21 and 24 inclusive, special terms and conditions apply. Rates include insurance with an excess depending on vehicle size, the rate also includes unlimited mileage, breakdown cover, and VAT.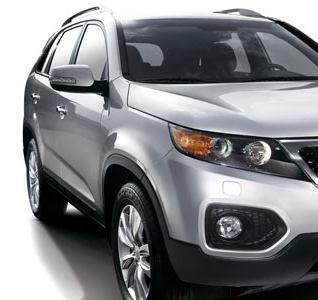 Car Hire Kings Lynn
King's Lynn is located in Norfolk, England and is England's third largest town with great places to expolore using your car hire from Thrifty.
The first stop you should make is the Greyfriars tower which is an intricate building with beautiful designs. The St. Margaret's Church is another wonderful landmark to see which features 12th Century history which was founded way back in 1101 by Bishop Herbert de Losinga and is part of the town's deep history as King's Lynn was originally known as Bishop's Lynn.
In the 17th Century King's Lynn became very popular and started growing huge prosperity from it's corn fields and corn exports to other surrounding areas. Henry Bell had also designed the customs house which features outstanding architecture.
You should take your car hire from Thrifty and tour the Town hall as well as the Red Mount Chapel which is the perfect place for weddings if you are planning to become a newlywed. If you are hungry and need to find a place to eat then you will probably want to visit the Riverside Restaurant which features delicious food in a comfortable family setting. Prezzo or Rococo are other popular restaurants the locals love to dine at.
If you are looking for somewhere inexpensive to eat then The Globe is the place to eat. If you are also looking for somewhere to sleep that is cost effective then you may also want to look at the King Lynn Youth Hostel.
Looking for somewhere to enjoy a nice tasty beer? You will probably want to check out the Crown and Mitre which is 100% smoke free and has a huge selection of local beers to quench your thirst.
Car Hire
KINGS LYNN
Saddlebow Road
Saddlebow Industrial Estate
Kings Lynn
Norfolk
PE34 3AG
Tel: 01553 692179
Fax: 01553 691403
Email: Send email
Opening Hours
Monday
08:30 - 17:30
Tuesday
08:30 - 17:30
Wednesday
08:30 - 17:30
Thursday
08:30 - 17:30
Friday
08:30 - 17:30
Saturday
08:30 - 12:30
Sunday
Closed