Welcome to CAR HIRE LINCOLN
Information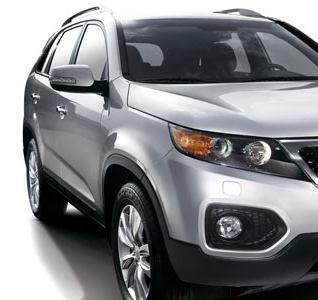 Car Hire Lincoln
Lincoln is situated in the county of Lincolnshire and has a beautiful cathedral and castle perfect for visiting with your Thrifty car hire. Lincoln is populated by a huge number of students due to the popularity of its university.
The Lincoln Cathedral is one of the most popular gothic style landmarks in Europe and was also used in the Da Vinci Code movie. This incredible cathedral was once known as the tallest building in the world.
The Lincoln Castle was first created during the Norman period and was built during the time when Lincoln was known as the realm of importance and prosperity. There is an inexpensive £3.70 admission fee to view this magnificent landmark. This huge piece of Lincoln history is open throughout the year except for major holidays such as Christmas and New Year's Eve.
The Lincoln Christmas Market is home to several amusement rides and is hosted during the first weekend of December and only lasts about four days.
Once you have worked up an appetite you should take your car hire from Thrifty to one of several restaraunts in Lincoln. Perhaps you crave Chinese food and want to visit the Wok or something different at Chimichanga's which has very high quality food. If you love pizza, then you can try Pizza Express.
There are also the usual fast food eateries including Subway, McDonalds, Burger King, and KFC. The place to drink is at the Vine Inn which is a great local pub that offers a very friendly and cheerful environment as well as a good selection of local and imported drinks.
Car Hire
LINCOLN
Chieftain Way
Off Tritton Road
Lincoln
LN6 7RY
Tel: 01522 568777
Fax: 01522 523549
Email: thrifty.lincoln@thrifty.co.uk
Opening Hours
Monday
08:30 - 17:30
Tuesday
08:30 - 17:30
Wednesday
08:30 - 17:30
Thursday
08:30 - 17:30
Friday
08:30 - 17:30
Saturday
08:30 - 12:30
Sunday
Closed