Welcome to CAR HIRE PRESTON
Information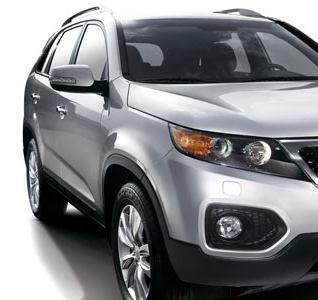 Car Hire Preston
Preston is a beautiful city located in the pristine county of Lancashire, England perfect for holiday car hire from Thrifty and is situated near the River Ribble. Preston became the 50th city in England in the year 2002 and it was also during the 50th year of Queen Elizabeth's II Reign. Back in 2001 Preston has a population of over 335,000 residents and features over six museum's nine parks and a load of other attractions.
The Harris Museum and Art Gallery is known as a Grade I listed building which means it has special status for its architectural and historical background. It is also the largest gallery in the county of Lancashire and has all kinds of interesting art collections including works by Graham Sutherland, Ivon Hitchens, Lucian Freud, and Stanley Spencer. These are just a few outstanding artists featured at this amazing museum. You will also find the Preston Free Public Library here as well so you can enjoy a book or two as well and enjoy reading it in the comfort of your hotel room.
Are you a football enthusiast? The National Football Museum is the perfect place to enjoy the history and sport of Football. You will find a variety of collections including collections from FIFA, The Football League, and even Wembley Stadium. You may also see one of the two balls that were used during the First World Cup back in 1930, as well as the ball from the 1966 World Cup final.
Avenham Park is a great place to visit with the whole family as you will find several historical features such as the Belvedere, Swiss Chalet, and The Boer War Memorial. All of these historical features will be undergoing a restoration phase and brand new public washrooms will be built as well as a café. Once you have visited these fine places in Preston you can enjoy your comfortable car hire from Thrifty Car Rental.
Car Hire
PRESTON
Park Villa
Winery Lane
Walton Le Dale
Preston, Lancashire
PR5 4AR
Tel: 01772 562056
Fax: 01772 562069
Email: thrifty.preston@thrifty.co.uk
Opening Hours
Monday
08:30 - 17:30
Tuesday
08:30 - 17:30
Wednesday
08:30 - 17:30
Thursday
08:30 - 17:30
Friday
08:30 - 17:30
Saturday
08:30 - 12:30
Sunday
Closed