Welcome to CAR HIRE OXFORD
Information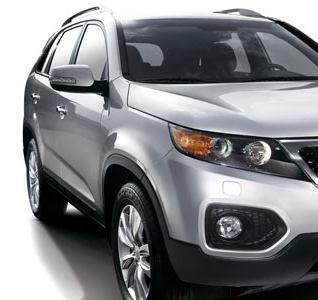 Car Hire Oxford
Oxford is situated in the county of Oxfordshire and is the perfect place to use car hire from Thrifty. Oxford is also home to a BMW and MINI car manufacturing plant located in the suburb of Cowley. There are several attractions in Oxford that belong to the universities and colleges in Oxford.
In the centre of Oxford you will find the Carfax Tower and the name Carfax came from the French word 'Carrefour' in English it means 'crossroads'. The tower is all that is left of St. Martins Church that was built in the 13th century. This amazing structure stands at 23m tall and for those who are metrically challenged it is 74 feet tall. You are able Oxford skyline. The tower is open from 10am until 5:30pm from Easter until October and from 10am until 3:30am from October until Easter.
You may want to get in your car hire and visit the Ashmolean Museum which is regarded as the oldest museum in Britain and also the world's first university museum. There are a variety of collections located inside this historical masterpiece including 'The Alfred Jewel', drawings by Michelangelo, Raphael, and Leonardo da Vinci. You may also want to see the watercolour paintings by Turner as well as other paintings from Paolo Uccello, Pierce di Cosimo, John Constable, Claude Lorraine, and the famous Pablo Picasso.
Once you have indulged in the historical masterpieces of the Ashmolean Museum you may want to visit the Pitt Rivers Museum in your car hire from Thrifty, which features archaeological and anthropological collections of the infamous University of Oxford. This amazing museum was founded by General Augustus Pitt Rivers back in 1884.
Car Hire
OXFORD
Electric Avenue
Ferry Hinksey Road
Osney Mead Industrial Estate
Oxford
OX2 0BY
Tel: 01865 250252
Fax: 01865 203709
Email: thrifty.oxford@thrifty.co.uk
Opening Hours
Monday
08:30 - 17:30
Tuesday
08:30 - 17:30
Wednesday
08:30 - 17:30
Thursday
08:30 - 17:30
Friday
08:30 - 17:30
Saturday
08:30 - 12:30
Sunday
Closed