Welcome to CAR HIRE GATESHEAD
Information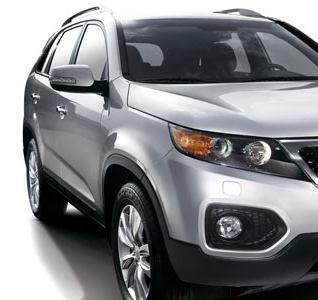 Car Hire Gateshead
Gateshead is located in the North East side of England; and on the southern side of the Tyne River. Car hire services from Thrifty Car Rental are centrally located in this area to help you with your car hire needs. While touring Gateshead you will have a chance to see such landmarks as The Angel of the North, The Sage Gateshead, or Gateshead International Stadium. All of these exciting venues are a must see, and using car hire from Thrifty Car Rental will guarantee that you can enjoy your visit.
The Angel of the North is a sight to see, it is a modern sculpture done by Antony Gormley. The Angel of the North stands 20 meters high and the wing span is measured at 54 meters. With construction starting in 1994 the cost of building this magnificent structure was over £1m and was finished four years later in 1998. This was spectacular project was funded by the National Lottery, and did cause some controversy at first, but now many take it as the landmark for the North East of England.
After visiting the Angel of the North you can jump in your car hire from Thrifty and drive down to see The Sage Gateshead. The Sage Gateshead is a mecca for musical education and performance. The building itself is a sight to see with all of its curvy glass and stainless steel. The Sage Gateshead has three halls that seat everything from 1700 people or to a smaller venue of 400.
The design around these main halls was to ensure the acoustic sound would be at its best. The building and halls are open to the public, even when there are no performances, the building itself is worth the trip.
After listening to the sound of beautiful music you may want to whip your car hire over to the Gateshead International Stadium and catch one of the games from Gateshead Thunder Rugby League Football Club or Gateshead Football Club. With all of these activities the only thing that you will have to worry about with your car hire is just where you parked it.
Car Hire
GATESHEAD
Halifax Road
Dunston
Gateshead
Tyne & Wear
NE11 9JW
Tel: 0191 493 2066
Fax: 0191 460 5718
Email: Send email
Opening Hours
Monday
08:30 - 17:30
Tuesday
08:30 - 17:30
Wednesday
08:30 - 17:30
Thursday
08:30 - 17:30
Friday
08:30 - 17:30
Saturday
08:30 - 12:30
Sunday
Closed