Welcome to CAR HIRE BOURNEMOUTH
Information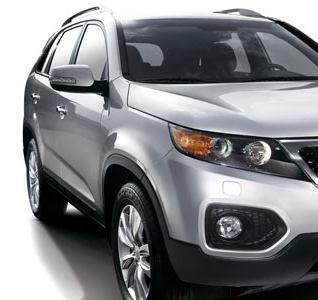 Car Hire Bournemouth
Bournemouth is a large town and tourist destination situated on the South Coast of England. You will also find Thrifty Car Rental for your entire car hire needs situated here. While visiting Bournemouth you will be able to indulge in such activities as shopping, or night clubbing, and browse through the history of the town using your car hire from Thrifty.
The shopping in Bournemouth is amazing, and is made for mainly pedestrians walking in the city center. The streets are beautifully filled with boutiques, jewellers, and accessory shops. There are also the well known high street stores in which to browse as well.
After seeing the centre's shopping area, you can jump in your car hire and drive a few more miles to the district of Westbourne to find another shopping centre with designer clothes and interior designs. Also check out the district of Boscombe or even Castlepoint, which is a new shopping complex loaded with shops. Make sure to book a car hire with lots of trunk space if you plan to do any shopping!
After a long day of shopping you may want to check out the night clubs in the town of Bournemouth which is well known for its clubs and attracts many of the young and vibrant people. Technically you don't even have to club hop at night anymore, some of the clubs are now open 24 hours a day, everyday. If you decide to drink make sure it is not on the streets of Bournemouth as this is strictly prohibited.
After getting your groove on, you may also wish to take on some of the history of the town. The Pleasure Gardens and the Sanatorium are still important landmarks in the town. In The Pleasure Gardens you will also be able to find the war memorial, which is protected by two stone lions. This memorial was built in 1921. Overlooking the gardens is a large sanatorium, which has been redeveloped as Brampton Court, and now has retirement housing.
Overall there is plenty to do in Bournemouth, and having car hire from Thrifty makes it much more convenient and fun.
Car Hire
BOURNEMOUTH
Metro Parking
Hinton Road
Bournemouth
BH1 2EN
Tel: 01202 291231
Fax: 01202 557845
Email: Send email
Opening Hours
Monday
08:30 - 17:30
Tuesday
08:30 - 17:30
Wednesday
08:30 - 17:30
Thursday
08:30 - 17:30
Friday
08:30 - 17:30
Saturday
08:30 - 12:30
Sunday
Closed