Welcome to VAN HIRE CAMBRIDGE
Information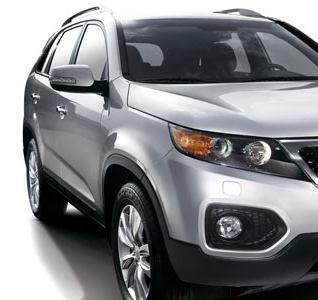 Van Hire Cambridge
Cambridge is a small university town in southeast England, just 50 miles northeast of the capital, London. The city has a large student population, with students making up as much as 20% of the population of the city at any one time.
When taking a van hire from Thrifty Car Rental trip to Cambridge, you may also want to pay special attention to cyclists, as Cambridge has one of the highest cyclist rates in England, with as many as 25% of citizens cycling to work on a daily basis. This will not necessarily make the roads any easier to traverse on your van hire trip though, as the high cyclist density is due in no small part to the over-congestion of the city's relatively narrow streets.
Cambridge has many great points of interest to observe with your van hire. The university itself is a splendid site(and sight as it were), housing numerous grand complexes and buildings. The university dates back to the early 13th century, and now houses numerous college houses, a church, a railway station, a hospital, and a stately chapel. Numerous sporting grounds abound around the enormous area as well.
With all that learning going on, it's no surprise that the city hosts numerous festivals and events to let the students unwind and take their minds of the books. Thankfully you don't have to go through the rigours of university study to enjoy these festivals yourself. Simply hop in your van hire, and partake in them and park your van hire at one of the convenient parking locations. Festivals of note include the Cambridge Film Festival, the Cambridge Midsummer's Fair, and the Cambridge Folk Festival.
Whether you wish to indulge in scholarly pursuits, or just a spot of fun, a van hire from Thrifty Car Rental can make a trip to Cambridge a lot of fun.
Car Hire
CAMBRIDGE
Abbey Stadium
Newmarket Road
Cambridge
CB5 8LN
Tel: 01223 244233
Fax: 01223 245438
Email: Send email
Opening Hours
Monday
08:30 - 17:30
Tuesday
08:30 - 17:30
Wednesday
08:30 - 17:30
Thursday
08:30 - 17:30
Friday
08:30 - 17:30
Saturday
08:30 - 12:30
Sunday
Closed