Welcome to VAN HIRE BIRMINGHAM CITY
Information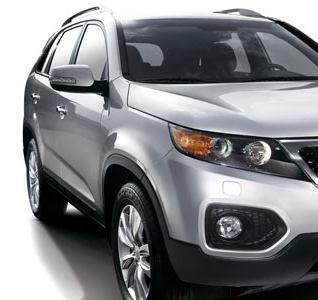 Van Hire Birmingham
Birmingham, the largest of England's core cities, is situated in the West Midlands, England. The city is well known for its role in the Industrial Revolution in Britain. Many refer the city as 'the workshop of the world' and the 'city of a thousand trades'. Van hire services from Thrifty Car Rental are affordable and you can use our vans anywhere in the United Kingdom.
Birmingham is situated in an area of relatively high ground, ranging around 150-300 metres above sea level. The city has all the state of the art facilities, including shopping malls and high speed internet. Locals of Birmingham are widely known as 'Brummies', derived from the city's nickname of Brum. Locals practice a distinctive Brummie dialect and accent that diverge from those of the neighboring Black Countries.
Birmingham Museum & Art Gallery is necessary to see, once you reach the city. It displays artwork that includes a leading collection of work by the Pre-Raphaelite Brotherhood and Edward Burne-Jones. You must also visit the Barber Institute of Fine Arts that has an art gallery and a concert hall. You will find one of the world's most detailed and largest coin collections here.
Chocolate lovers will enjoy the Cadbury World museum. It shows stages and steps of chocolate production and the history of chocolate. You can take a walk in many of its parks. In total, there are 8,000 acres of parkland open spaces in Birmingham. The largest of the parks is the Sutton Park.
One interested in Religious buildings, can visit the St Philip's church that was upgraded from to cathedral status in 1905; St Chad's church and the St Martin's church.
Restaurants and office buildings along with the National Sea Life Centre are other notable places in Birmingham. Birmingham's National Indoor Arena currently is one of the busiest sporting and entertainment venues in Europe.
Moving and transporting is no problem in Birmingham. The van hire service from Thrifty Car Rental provides safe and reliable transportation at your fingertips.
Car Hire
BIRMINGHAM CITY
Unit 4C Matrix Point
Mainstream Industrial Park
Duddeston Mill Road
Birmingham
B7 4SN
Tel: 0121 359 1095
Fax: 0121 359 8694
Email: Send email
Opening Hours
Monday
08:30 - 17:30
Tuesday
08:30 - 17:30
Wednesday
08:30 - 17:30
Thursday
08:30 - 17:30
Friday
08:30 - 17:30
Saturday
08:30 - 12:30
Sunday
Closed