Welcome to CAR HIRE ISLE OF MAN
Information
Required at desk: Driving license (both parts where necessary or a DVLA check will be completed) Credit/debit card - credit card will be pre-authorised, debit cards will be charged and a refund sent Payment = Hire charges + £8.00 fuel charge, deposit £250.
Out of Hours: Request basis only - we will confirm/turn down within 24 hours.
Charges as follows: Up to 1 hour past closing - £10+VAT
Between 2 and 3 hours past closing - £20+VAT After midnight and before 6am - £30+VAT After 6am and before opening - £10+VAT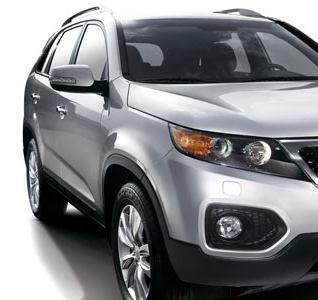 Car Hire Isle Of Man
Isle of Man is probably one of the nicest places in the UK, and Thrifty Car Hire will not only get you there, but help you enjoy your experience of breath taking views and lively , friendly people. The Isle of Man is a small island nestled in the Irish Sea between Great Britain and Ireland. The Isle of Man is not a full fledge member of the European Union but is a close associate.
Isle of Man offers temperate weather with cool summers and mild winters with cloudy periods occurring a third of the time throughout the year. The Isle of Man was part of the Norwegian Kingdom of the Hebrides until Scotland took over in the 13th century.
It was the Duke of Atholl that sold the sovereignty of the isle to the British crown in 1765, and that is also why the British monarch kept the title of 'Lord of Mann'.
When shopping in the Isle of Man make sure you use your car hire to get you there and ensure you make it in a timely manner as the shopping centres are usually crowded and jammed packed with stores such as Woolworths, B & Q, Spencers, Boots, WH Smith, and Ottakars.
You will also notice that the Island has its very own supermarket chain known as Shoprite and is very popular among the locals. There are UK stores in the Isle of Man which includes Tesco.
If you are planning to have a sip of beer the two main breweries in the Isle of Man include Okells and Bushy's and for those who didn't know there are beer purity laws in the Isle of Man which prohibits any ingredients other then yeast, water, hops, and malt from being used.
Car Hire
ISLE OF MAN
Terminal Building
Ronaldsway Airport
Balasalla
Isle of Man
IM9 2AS
Tel: 01624 825855
Fax: 01624 823783
Email: reservations@iomrac.com
Opening Hours
Monday
08:00 - 21:00
Tuesday
08:00 - 21:00
Wednesday
08:00 - 21:00
Thursday
08:00 - 21:00
Friday
08:00 - 21:00
Saturday
09:00 - 15:00
Sunday
13:00 - 18:00