Welcome to CAR HIRE GODALMING
Information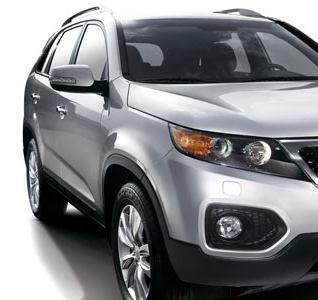 Car Hire Godalming
Godalming is a great place for car rental services from Thrifty and is a commuter town situated in the county of Surrey, England and home to just over 21,000 residents. Notable landmarks in Godalming to tour with your car rental include the parish church which features a Norman tower and beautiful Saxon chancel. You should also check out the 19th century town hall which is nicknamed Pepperpot. Goldalming is located along the River Wey and has enhanced pedestrian facilities.
The town of Godalming features 230 listed buildings which vary from Tudor timbers to brickwork from the 17th century. Another place to bring your car rental is Edwin Lutyen's Red House as well as the very interesting Charterhouse which is a very popular English public school.
Goldalming was the very first town in the world to have public electricity supply in 1881. It was also back in 1698 that Peter the Great visited Goldalming and stayed at the Kings Arms.
There are several convenient parking locations for you to park your car rental making it very convenient for you to enjoy your visit to Goldalming. Thrifty will take really good care of all your car hire needs.
Goldalming also has links to Georgia United States and Moscow, Russia.
Car Hire
GODALMING
Unit 3
Riverway Industrial Estate
Guildford
Surrey
GU3 1LZ
Tel: 01483 427938
Fax: 01483 506473
Email: Send email
Opening Hours
Monday
08:30 - 17:30
Tuesday
08:30 - 17:30
Wednesday
08:30 - 17:30
Thursday
08:30 - 17:30
Friday
08:30 - 17:30
Saturday
08:30 - 12:30
Sunday
Closed