Welcome to CAR HIRE CAMBRIDGE
Information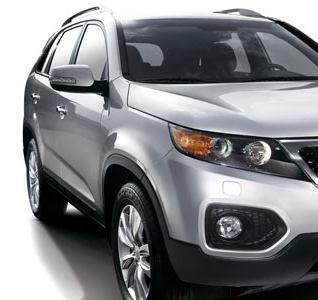 Car Hire Cambridge
Cambridge is commonly known as an Old English University Town, or Silicon Fen and what better way to tour this town then by using car hire services from Thrifty car Rental. This town lies about 85 KM outside of London, and has an abundance of smaller towns and villages surrounding the area. Cambridge offers everything an outstanding university to a high tech core of businesses.
Most people associate the name of Cambridge with the University of Cambridge. The University of Cambridge was started when students fled from the Oxford area, due to hostile townspeople. To tour the campus you in full its best to set up a car hire in advance to ensure that you get to see it all. In 1209 the begging of Cambridge has started, the oldest part of the university that still exists dates back to 1284, which is Peterhouse.
The King's College Chapel, should also be on your to do list, this building dates back to 1446, and King Henry VI and was completed in 1515 by King Henry VIII. This is just the start of the history of the Cambridge University, to get the full tour make sure to rent your car from Thrifty Car Rental to make sure that you have a seamless trip.
The University town today, is a harbor of high tech businesses and technology incubators. The Town has also sprung a few science parks as well the University houses many museums that are open to the public.
If touring this area with your Thrifty Car Rental during the right seasons you will be able to visit such festivals and event as The Cambridge Midsummer Fair, one of the oldest in the U.K. and the largest in all of Europe.
The Cambridge Folk Festival once again one of the largest of its kind, The Strawberry Fair is a great free event to the public, and this is just to mention a few. Make sure to get your car hire in advance with Thrifty Car Rental to make sure that your time in Cambridge is spent seeing the sites and not worrying about your car hire.
Car Hire
CAMBRIDGE
Abbey Stadium
Newmarket Road
Cambridge
CB5 8LN
Tel: 01223 244233
Fax: 01223 245438
Email: Send email
Opening Hours
Monday
08:30 - 17:30
Tuesday
08:30 - 17:30
Wednesday
08:30 - 17:30
Thursday
08:30 - 17:30
Friday
08:30 - 17:30
Saturday
08:30 - 12:30
Sunday
Closed