Welcome to CAR HIRE BIRMINGHAM CITY
Information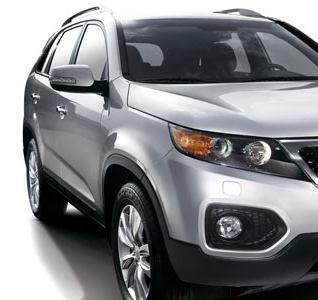 Car Hire Birmingham
Birmingham is a city and metropolitan borough located in the West Midlands of England. It is here that you will be able to get your car hire with Thrifty Car Rental. Birmingham is the largest of England's core cities. The history of this city goes back as far as 1000 years, at the time it was a tiny Anglo-Saxon farming village, and by the 12th century Birmingham was granted the charter to have a market. The market is what sparked the surge in growth and development in this fine city.
Birmingham is rich in industrial history; much of it has been preserved in many of the museums. The Birmingham Museum and Art Gallery is one of the many to visit. While looking through the museum you will be able to see such sites as the largest collection of works by Edward Burne-Jones in the world or take a look at the Pre-Raphaelite Brotherhood collection.
After seeing all of these works of Art you may want to take a walk in the Jewellery Quarter. This is the largest dedicated area of jewellers in all of Europe having a history spanning well over 200 years and continues to be a major attraction among visitors.
The Jewellery is for sale on wholesale and for the retail trade, but is made for the general public. After finding a piece of fabulous jewellery to add to your collection you can look through one of the other museums located in beautiful Birmingham.
When the Smith & Pepper jeweller manufacturing firm retired in 1981, they simply just locked the door, and left things as they were. There were tools of the trade on the tables as well as dirty teacups, and overalls hung on the wall.
While touring the site of Birmingham you can trust that with Thrifty you will be able to make it to all your destinations.
Car Hire
BIRMINGHAM CITY
Unit 4C Matrix Point
Mainstream Industrial Park
Duddeston Mill Road
Birmingham
B7 4SN
Tel: 0121 359 1095
Fax: 0121 359 8694
Email: Send email
Opening Hours
Monday
08:30 - 17:30
Tuesday
08:30 - 17:30
Wednesday
08:30 - 17:30
Thursday
08:30 - 17:30
Friday
08:30 - 17:30
Saturday
08:30 - 12:30
Sunday
Closed