Welcome to VAN HIRE SWINDON
Information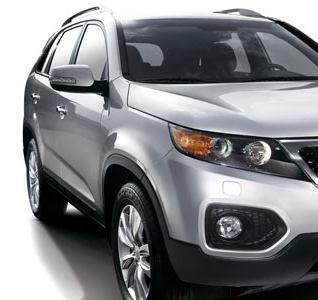 Van Hire Swindon
Swindon, like Slough, has been made famous through the television series 'The Office', but somewhat embarrassingly is believed to have been named for the Anglo-Saxon 'swine hill' – or pig's hill. Another more acceptable meaning is thought to be that Sweyn was a landlord in the area, and it could have meant 'Sweyn's hill'. In 1810 and 1819 two canals were built, and they brought trade to the area; Swindon began to boom.
Take your Thrifty van hire to see the Swindon junction, opened in 1842. Until as late as 1895 every train that passed through the junction stopped for at least 10 minutes while locomotives were changed – the station hence hosted the first recorded refreshment rooms, and even the King and Queen of the day had refreshments there.
A blueprint of the modern day NHS was the health care provided for the rail workers: from 1871, workers on the rail had a small amount of money taken from their pay and put into a fund. Because of this, doctors could prescribe free medical treatment or medicines. In 1878, the fund began to provide artificial limbs, made by tradesmen from the carriage and wagon works. In 1887, the first dental surgery opened, and in 1892 a Health Centre opened.
Take your Thrifty van hire to the many shopping centres: the McArthur Glen Designer Outlet is built in the old Swindon railway engine works, and adjacent to the Steam Museum. Kill two birds with one stone and visit both before you return your Thrifty van hire. Held in the Town Gardens every year is a 'mela', or gathering, which attracts 10 000 visitors – make sure you are one, and pop in!
Oasis, the band, named themselves after the Swindon Oasis swimming pool and leisure centre in 1993, and if you look closely at the artwork for the Supertramp album cover for 'Breakfast in America', you'll see Rick Davies reading Swindon's 'Evening Advertiser'.
Car Hire
SWINDON
Unit G
Main Yard
Spitfire Building, Hunts Rise
South Marston Park, Swindon
SN3 4TG
Tel: 01793 832752
Fax: 01793 832753
Email: thrifty.swindon@thrifty.co.uk
Opening Hours
Monday
08:30 - 17:30
Tuesday
08:30 - 17:30
Wednesday
08:30 - 17:30
Thursday
08:30 - 17:30
Friday
08:30 - 17:30
Saturday
08:30 - 12:30
Sunday
Closed