Welcome to VAN HIRE IPSWICH
Information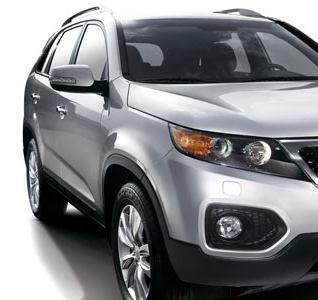 Van Hire Ipswich
The heart of Europe, the history of Ipswich goes back to the early 600's and planning your holiday ahead with Thrifty Car Rental van hire ensures you will experience all of the charm and history Ipswich has to offer.
Tour the Waterfront and Wet Dock from the comfort of your van hire stopping to enjoy a drink, meal or explore the estuary on a river cruise along the way. The town is also home to many artists and galleries such as Christchurch Mansion.
The mansion is surrounded by 70 acres of landscaped park with lush lawns, a duck pond and beautiful trees. Christchurch houses collections of pottery, glass, art from well known artists. Many rooms have been preserved with original clothing and décor.
Plan on visiting the Ipswich Museum as well as the Ancient House. The Ancient House dates back to 1400 and the architecture on the front of the house are detailed with elaborate carvings and 4 panels. The panels depict Africa, America, Asia and Europe.
The St Mary le Tower is most beautiful of the medieval churches in Ipswich and its gothic spire rises above the central part of town. Inside, you find glowing wood, beautiful reredos (carved or painted screens), and sedilia (ceremonial seats of the grandest form).
Your holiday in Ipswich would not be complete without day visits by Thrifty Car Rental van hire to some of the surrounding areas. Colchester Castle is one of the most important buildings in the country and Roman ruins lie beneath the Castle. It is said that when you lay your hand on the stones of the temple that you are touching the foundation of Roman Britain.
Framlingham Castle is next on your personal van hire tour. This 12th-century castle is remarkable and was designed as both a stronghold and a symbol of power. Enjoy walking the Mere, outer courts and moat then relax in one of the local pubs or tearooms.
Ipswich offers something for everyone from performing arts, architecture to sports and Thrifty Car Rental van hire is your passport to everything Ipswich offers.
Car Hire
IPSWICH
Europa Way
Eastway Business Park
off Sproughton Road
Ipswich
IP1 5DL
Tel: 01473 240822
Fax: 01473 240828
Email: thrifty.ipswich@thrifty.co.uk
Opening Hours
Monday
08:30 - 17:30
Tuesday
08:30 - 17:30
Wednesday
08:30 - 17:30
Thursday
08:30 - 17:30
Friday
08:30 - 17:30
Saturday
08:30 - 12:30
Sunday
Closed