Welcome to VAN HIRE INVERNESS
Information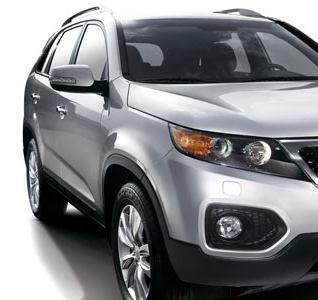 Van Hire Inverness
You will find a warm Highland welcome upon your arrival in Inverness. History, beauty and legend entice visitors from around the world. Let Thrifty Car Rental van hire help you plan a holiday tour that will create a lifetime of memories.
Walk back in the rich history of Inverness as your van hire tour takes you to the houses where Shakespeare and Dickens wrote their greatest works. Investigate the mystery of Stonehenge, the ancient stone circle and monuments erected between 3000 and 1600BC and is one of the world's greatest wonders.
Explore the mystery of Nessie, the Loch Ness monster. The fable of Nessie has captured the imagination of adults as well as children and Loch Ness is one of the top travel destinations in the world. Who knows, you may catch a glimpse of Nessie!
After searching for Nessie, view the beauty of the moors, mountains and glens from the comfort of your van hire. Traveling West from Inverness you will find the Culloden Battlefield. A new visitor centre with an exciting interpretive exhibition has just been completed and there are plans to return the battlefield to the way it was in 1746. World history and the course of Europe were changed in battle at Culloden on April16, 1746. Come and experience it for yourself.
Your van hire tour of Inverness should also include the 16th -century Brodie Castle set in the midst of tranquil woodlands, a pond and wildlife. The history of the land goes back to 1160 when it was given to the Brodie family by Malcom IV. The antiques, Chinese porcelain and art work from the 17th and 19th centuries will delight treasure hunters.
Inverness is the gateway to the sights, scents and beauty of the Highlands of Scotland and Thrifty Car Rental van hire is your ride to a holiday your family will remember for a lifetime.
Car Hire
INVERNESS
33 Harbour Road
Inverness
IV1 1UA
Tel: 01463 224 466
Fax: 01463 709 586
Email: Send email
Local pick up/delivery and collection service available on request
Opening Hours
Monday
08:30 - 17:30
Tuesday
08:30 - 17:30
Wednesday
08:30 - 17:30
Thursday
08:30 - 17:30
Friday
08:30 - 17:30
Saturday
08:30 - 12:30
Sunday
Closed