Welcome to VAN HIRE GATESHEAD
Information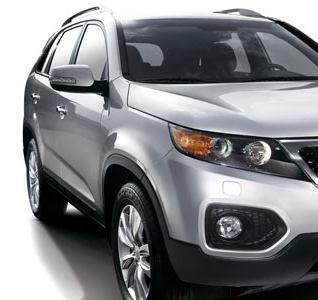 Van Hire Gateshead
Gateshead is nestled comfortably in the northern region, and is easily traversed in your Van hire from Thrifty Car Rental. Art, gardens, restaurants, and shopping dot the vast landscape of the Gateshead area, and you will want to visit as many as possible.
You may first notice the Angel of the North as you enter the town, and it is difficult to miss. At 65 feet in height, and a wingspan of 54 feet, this welcoming sculpture is impressive and serves as the destination for more than 150,000 visitors each year.
Your van hire from Thrifty Car Rental can easily transport you across the lush countryside that composes an immense one half of Gateshead, and is home to more than 20 nature parks, woodlands, and gardens for the benefit of wildlife and guests alike. The Great North Forest is a must see in this area, and you will enjoy your beautiful surroundings by a walk, or the comfort of your van hire from Thrifty Car Rental.
The Gateshead Millennium Bridge is not only breathtaking, but serves as the connector between Gateshead and Newcastle over the Tyne River. The world's first and only tilting bridge, is also the gateway to visit the Baltic Centre. You may easily park your van hire from Thrifty Car Rental close by, and enjoy the 1940's Baltic Flour Mill's transformation from factory, to the home of international contemporary art a mere fifteen years ago.
Also on the south bank of the Tyne is the Sage Gateshead, which has quickly become one of the world's finest music centers in just a few short years. You may enjoy one of the many live concerts, or drive your van hire from Thrifty Car Rental to Saltwell Park, or one of the various libraries in Gateshead. If something a bit more physical is to your liking, a stop at Gatehead's International Stadium or Whickham Thorn's Outdoor Activity Centre may be appropriate.
Whatever your passion may be, a trip to Gateshead in your van hire from Thrifty Car Rental will certainly bring a smile to your face.
Car Hire
GATESHEAD
Halifax Road
Dunston
Gateshead
Tyne & Wear
NE11 9JW
Tel: 0191 493 2066
Fax: 0191 460 5718
Email: Send email
Opening Hours
Monday
08:30 - 17:30
Tuesday
08:30 - 17:30
Wednesday
08:30 - 17:30
Thursday
08:30 - 17:30
Friday
08:30 - 17:30
Saturday
08:30 - 12:30
Sunday
Closed