Welcome to VAN HIRE COLCHESTER
Information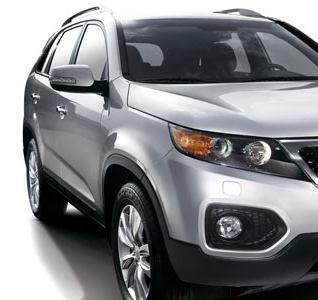 Van Hire Colchester
Colchester is a small town in eastern England, which claims to be the oldest surviving Roman town in the whole of England. It also served as the Roman capital of Britain for a short while. It sits in the Essex county, and is also close to the capital city, London.
Colchester's proximity to London, and location along many major roads make van hire trips to the city a breeze. As evidence of Colchester's historic and long lived past, numerous ruins and ancient structures still stand throughout the city, making it a perfect van hire trip for anyone looking for a glimpse into England's medieval past and before.
Colchester Castle is the most well preserved medieval castle and would make a fine first stop with van hire from Thrifty Car Rental. The castle is an old Norman castle built in the 11th century, and rests upon the original foundations of a much older shrine to the deity Claudius, which dates as far back as 44 AD. It even served as a county prison for a short while, and was the site of numerous executions. Other ancient structures that have not fared as well over time, but still make great van hire stops include the surviving, arched gateway of the Benedictine Abbey of St. John the Baptist, and the ruins of St. Botolph's Priory.
For a town with such heritage, Colchester also has as unsurprising wealth of museums, many of which focus on different spans of time in Colchester's history. One of these is located in Colchester Castle itself.
To end the van hire from Thrifty Car Rental trip with more modern appeal, Colchester offers a wide variety of theatres and entertainment venues, spanning the gamut of entertainment choices, and also has major sports franchises and venues for many of the major sports played in Britain, including football (both traditional and American style), cricket and rugby.
Car Hire
COLCHESTER
Railtrack Compound
Hythe Station Road
Hythe
Colchester
CO2 8JZ
Tel: 01206 799400
Fax: 01206 793345
Email: Send email
Opening Hours
Monday
08:30 - 17:30
Tuesday
08:30 - 17:30
Wednesday
08:30 - 17:30
Thursday
08:30 - 17:30
Friday
08:30 - 17:30
Saturday
08:30 - 12:30
Sunday
Closed