Welcome to VAN HIRE BRIGHTON
Information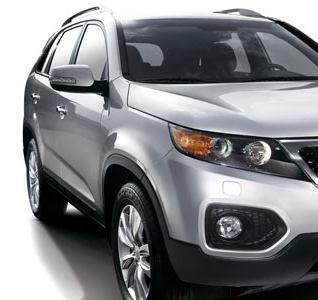 Van Hire Brighton
Brighton is popularly known as the Silicon Beach, which is due to the high density of businesses that evolved in the town since the 1990s. Van hire services from Thrifty Car Rental are abundant in Brighton and digital media companies are very active in the city along with other business houses. The city of Brighton ranks sixth amongst the largest 40 of 66 British new cities in the creativity index. This enormous corporate feel has enabled the city to have a fast growth rate.
Additionally, the cosmopolitan city has something to offer everyone. Locals and tourists enjoy the famous nightlife; they explore the cobbled streets, narrow passages, exotic shops and hundreds of restaurants and cafes. Additionally, there are a lot of famous landmarks such as the Royal Pavillion and Brighton Beach, where one can find peace and relaxation.
Brighton is very much popular town to the tourists with numerous hotels, restaurants, and ofcourse is where you can get van hire services from thrifty Car Rental. Additionally, Brighton is the home of many English language schools and of two universities. Brighton has a lot of museums including the City-run Brighton Museum and Art Gallery, the Booth Museum of Natural History, the Brighton Fishing Museum and the Brighton Toy and Model Museum. In 2006, Brighton authorities imported several Tuc-Tucs from Asia. This Tuc-Tucs are a fun way to roam around the city.
Brighton is located on the south coast of the country. It has one of the largest and most famous seaside resorts in the UK. The history reveals that the early settlement of Brighthelmston appeared as an imperative health resort during the 18th century and an admired destination for day-trippers after the railway arrived in 1841.
If you want to explore the Brighton town, you must travel to Royal Pavilion, which was the home for the Prince Regent during the early 1800s. The Royal Pavilion has Indian architecture and Oriental interior design; which will surely amaze you. Thrifty Car Rental provides affordable van hire services throughout the UK including Brighton and its surrounding areas.
Car Hire
BRIGHTON
47 Trafalgar Street
Brighton
BN1 4ED
Tel: 01273 738227
Fax: 01273 749720
Email: thrifty.brighton@thrifty.co.uk
Opening Hours
Monday
08:00 - 18:00
Tuesday
08:00 - 18:00
Wednesday
08:00 - 18:00
Thursday
08:00 - 18:00
Friday
08:00 - 20:00
Saturday
08:00 - 14:00
Sunday
Closed