Welcome to CAR RENTAL PORTSMOUTH
Information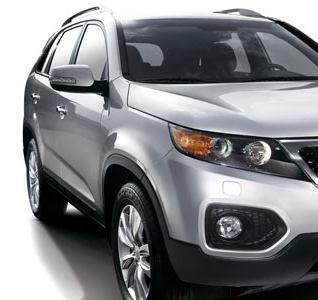 Car Rental Portsmouth
Portsmouth is a metropolis of about 189,000 residents located in the county of Hampshire on the south-central coast of England. There is a convenient Thrifty Car Rental location offering car rental services also in Portsmouth. The administrative unit itself forms region of the wider Portsmouth metropolitan area, with an estimated 442,252 residents within its boundaries, making it the 11th largest urban region in England.
A substantial naval port for centuries, Portsmouth is house to the reality's oldest arid wharf yet in consumption and house to many renowned ships, which includes Nelson's renowned flagship HMS Victory. Portsmouth has declined as a military port in new years but remains a leading dockyard and home for the Royal Navy. There is also a technical port serving destinations on the continent for cargo and passenger traffic. They also have great car rental services from Thrifty Car Rental for you when you are in Portsmouth.
Portsmouth's lengthy association with the Royal Navy has meant that it represents one of the most populated cities with former British Sailors.
Also some of the largest and almost established ethnic communities have their roots with the Royal Navy, almost particularly the big community from Hong Kong. Portsmouth's long industrialized story in backing of the Royal Navy has seen many people from the British Isles go to Portsmouth to work in the factories and docks. The largest of these groups being the Irish Catholics, and names like Doyle and Murphy are exceedingly trendy in Portsmouth.
So whether you are visiting Portsmouth for business or pleasure you can always count on Thrifty Car Rental to deliver exceptional car rental services to your destination of choice. Portsmouth is a great place to visit at any time of the year as the climate is fairly mild with temperatures ranging from 10C to 22C making it a perfect vacationing spot.
Car Hire
PORTSMOUTH
Railway Triangle Industrial Estate
Walton Road
Farlington, Portsmouth
Hants
PO6 1TQ
Tel: 02392 214888
Fax: 02392 214777
Email: Send email
Opening Hours
Monday
08:30 - 17:30
Tuesday
08:30 - 17:30
Wednesday
08:30 - 17:30
Thursday
08:30 - 17:30
Friday
08:30 - 17:30
Saturday
08:30 - 12:30
Sunday
Closed