Welcome to CAR RENTAL NORTHAMPTON
Information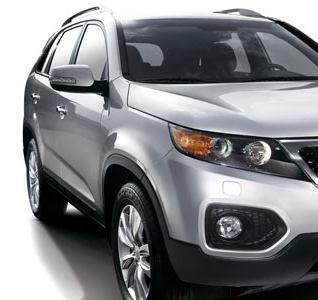 Car Rental Northampton
Northampton is a large market town, with many beautiful churches and parks for you to visit after you've picked up your car rental from Thrifty Car Rental. Some other places you might want to visit are Northampton Guildhall, as well as the shopping centers and Market Square.
Noted for it's beautiful parks, one of the more popular ones is Abington Park. With scenery ranging from trees to lakes, just enjoying the view alone would be worth the trip, but you will also want to stop and visit the museum and the café before taking your car rental to your next stop.
Of all the churches in the area, perhaps the most famous is the beautiful Church of the Holy Sepulchre. Similar to the Holy Sepulchre in Jerusalem, it is a round building worth taking the time to explore. You can also take a quick ride in your car rental to All Saint's Church, which was designed by the same man and has even more beautiful architecture and detail.
Northampton Guildhall is a wonderful example of architecture from the 1800's, surrounded by statues of monarchs and saints. The building is used currently for councilors, conferences, and weddings, and also holds the records of births, marriages and deaths. Be sure to pack extra film in your car rental, because the extraordinary building is going to make you want to snap some pictures.
There are plenty of places to shop in Northampton, so be sure to bring your car rental so have room for all your purchases. You can visit one of the many shopping centers, such as Grosvenor Center, Peacock Place, or Weston Favell Centre, or you can stop at the market square, which is surrounded by shopping streets for window shoppers to enjoy. Whatever kind of entertainment you seek, having a car rental from Thrifty Car Rental makes it easy to move from one place to the next without worrying about the time.
Car Hire
NORTHAMPTON
Jared House
Deer Park Road
Moulton Park Industrial Estate
Northampton
NN3 6RX
Tel: 01604 455 555
Fax: 01604 452 595
Email: Send email
Opening Hours
Monday
08:30 - 17:30
Tuesday
08:30 - 17:30
Wednesday
08:30 - 17:30
Thursday
08:30 - 17:30
Friday
08:30 - 17:30
Saturday
08:30 - 12:30
Sunday
Closed