Welcome to VAN HIRE BARNSTAPLE
Information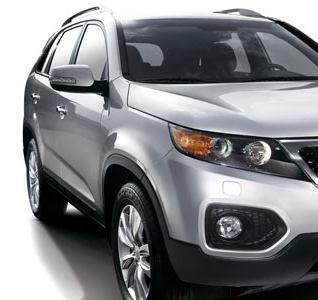 Van Hire Barnstaple
Barnstaple is a town in the county of Devon in the south west of England. It is the main town in the local government district of North Devon and claims to be the oldest borough in the United Kingdom. It was founded at the lowest crossing point of the River Taw, about 3 miles from the Taw's sea fall at the Bristol Channel.
By the time of the Domesday Book, Barnstaple had its own mint. Its size and wealth in the Middle Ages was based on it being 'wool staple', a town licensed to export wool, and its importance is still obvious in the town's name. The wool trade was further aided by the town's excellent port, with five ships being sent in 1588 to aid the fight against the Spanish Armada. This would make a lovely place to drive in a van hire from Thrifty Car Rental.
Barnstaple won the Britain in Bloom competition, in the category of Town in 1995, 1997, 1999 and also in 2003. The town also won the Abbis Cup in 1996 and 1998 for Regional Supreme Champion, the Nations in Bloom, Best Town in the World in 1996, the Entente Florale, Best Town in Europe in 1996 and World in Bloom in 1998.
The ceremonial opening of the fair survives from ancient times. The Town Council meets in the Guildhall, where various toasts are honoured with a spiced ale which, according to tradition, is made from a jealously guarded recipe handed on from generation to generation.
Whilst the toasts are being honoured, "fairings", which is a form of sweetmeat, are handed around. On the reading of the Proclamation a large stuffed gloved hand garlanded with flowers is hung from a window of the Guildhall. The gloved hand represents the hand of friendship and the hand of welcome to the thousands that come to the fair. At 12 o'clock, a civic procession forms at the entrance to the Guildhall and the proclamation is read. The fair begins on the Wednesday before the 20th of September each year. This would be a wonderful place to have a van hire from Thrifty Car Rental, either for work, or just for when your out and about.
Car Hire
BARNSTAPLE
Unit 3 Team Services Building
Riverside Road
Pottington
Business Park Barnstaple
EX31 1QN
Tel: 01271 314555
Fax: 01271 314501
Email: Send email
Opening Hours
Monday
08:30 - 17:30
Tuesday
08:30 - 17:30
Wednesday
08:30 - 17:30
Thursday
08:30 - 17:30
Friday
08:30 - 17:30
Saturday
08:30 - 12:30
Sunday
Closed